The RS4 125 – the first Aprilia sport bike in this engine class with a 4-stroke engine – and the RS4 50 allow young enthusiasts to take advantage of the maximum levels of technological innovation, chassis efficiency, active safety and component quality. They belong – not only from a styling point of view – to the same range of extremely high performance Italian motorcycles in which the Aprilia RSV4 stands out, the extraordinary bike which conquered two world titles in the 2010 Superbike season.

APRILIA SPORT BIKES: WINNING DNAIn its short history, Aprilia has earned 48 world titles (37 in Moto GP, 2 in Superbike, 9 in off-road competition) and hundreds of championship races, to become the most victorious Italian and European brand in just a short period of history in Moto GP.

It is precisely in the youngest classes of Moto GP that Aprilia established itself as a true "school of champions". On Aprilia 250 and 125 bikes in the RS series (RS, RSV, RSW and RSA) riders such as Biaggi, Rossi, Melandri, Stoner, Lorenzo rode to their first great triumphs.


Every weekend, all over the world, Aprilia bikes take to the track, from international venues to local races, holding high the honour of Italian and European motorcycling, supporting the biker's desire to race and cultivating young riders destined to enter the world championship scene.

Aprilia has always drawn from this wealth of success and technical skills for mass production – both in the philosophy which inspires the product and the aesthetics which are often taken from the racing bike – establishing itself from the start as an absolute leader in the 50 and 125 super sport segment, categories in which the Noale brand has introduced timeless innovative concepts and solutions and dictating trends which would be followed by all of its competitors.

From 1993 until today, more than 100,000 Aprilia RS 125 two stroke bikes have been manufactured and sold in more than 30 countries around the world.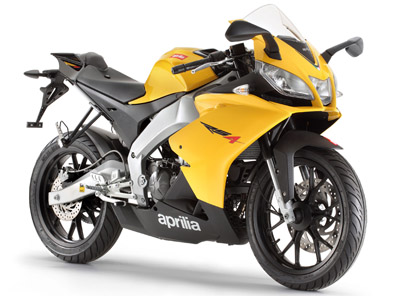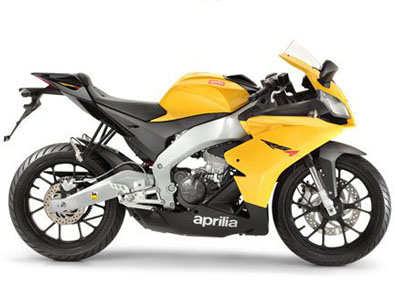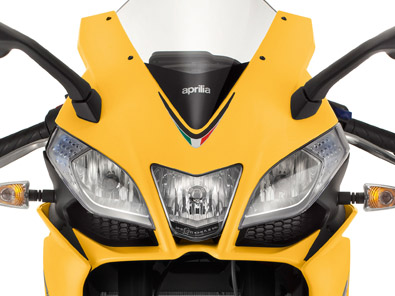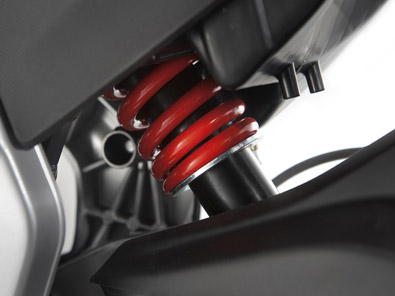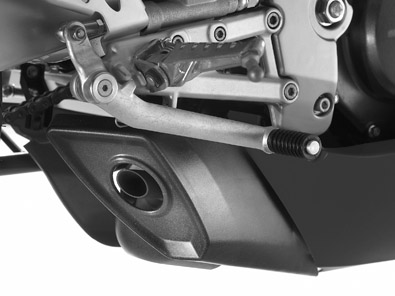 Aprilia RS4 125 規格表

呎吋 SIZE

全長

Length

1,953mm

全闊

Width

740

mm

全高

Height

1,138mm




軸距

Centre to centre distance

1,350mm

座位高度

Saddle height

820mm

最低離地距

Height from the ground

-

淨重

Dry weight

-

油箱容量

Fuel tank capacity

14.5L

引擎 ENGINE

引擎模式

Engine

水冷四衝程DOHC單汽缸4汽門




Four stroke liquid cooled single cylinder with electronic injection and 4 valves.

排氣量 Total displacement

125c.c.

最大馬力

Max. power at the crank

-

最大扭力

Max. torque at the crank


-

壓縮比

Compression ratio

12.5

± 0.5

: 1

缸徑x衝程

Bore x Stroke

58mm

x 47mm

供油系統

Fuel system

電子燃油噴注

系統




electronic injectio

n system

前傾角

Steering angle

-

拖曳距

Trail

-

起動

Starting

電動

Electric

傳動系統

Gear box

濕式多片6前速,鍊條傳動




6-speeds , Chain.

車身

CHASSIS

車架型式

Frame

鋁合金雙樑

車架




Aluminium perimeter frame

前懸掛系統

Front suspension

直徑41mm倒立前叉,110mm行程




41 mm upside down fork, wheel excursion 110 mm




後懸掛系統

Rear suspension


單筒油壓尾避震,130mm行程




Asymmetric swingarm with monoshock, wheel travel 130 mm

前制動系統

Front Brakes


300mm

鑽孔

浮動碟配4活塞式卡鉗




300 mm stainless steel disc with radial 4 piston calliper

後制動系統

Rear Brakes


218mm

鑽孔

浮動碟配單活塞式卡鉗




218 mm stainless steel disc and calliper with single 30 mm piston




前輪胎

Front Tyres

100/80 ZR17

後輪胎

Rear Tyres

130/70 ZR17